IT Support Kewdale to Maintain Integrity of your System
Are you frustrated by annoying "glitches" that disrupt your work process? Worried about the safety and security of your systems? Are you not satisfied with your current IT support? Here we present a better option for your IT Support Kewdale needs.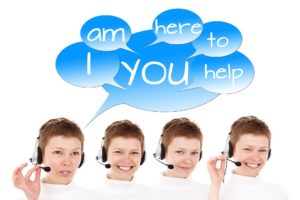 Aleph IT is an IT company offering on-site and remote tech support and IT services. Moreover, we provide our services to residential and small, medium and large business clients. Furthermore, we serve Kewdale, Perth, and a few other areas in Western Australia if we're in a particularly adventurous mood.
If your business or organisation is ready to hire technical staff, let us be your IT Support department. We will help you gain control of your IT infrastructure and budget so you can focus on running your business. For home users, Aleph IT is the alternative to big stores with their vague enticements to "tune up" your computer. Additionally, we offer personalised and professional PC and Mac computer support and repair in the comforts of your home.
Our 24/7 IT Support Kewdale services include:
Laptop and Desktop Repair, any manufacturer and model
Virus Removal
Lost Data Recovery
Wi-Fi Network Setup
Corrupted Software repair
We at Aleph IT are the best in the IT Support Kewdale area. Additionally, we are one of the first companies to provide a Computer repair technician Kewdale. Plus, we tune up your Mac or PC to make it faster, remove viruses and protect it from further harm.  Most importantly, our services are available 24 hours a day, 7 days a week.
Let us help you use technology to your best advantage. Once you experience our superb service and outstanding technical know-how, you might just sleep better and feel technologically-empowered. Call us now and experience the difference of the best IT Support Kewdale at Aleph IT.