Responsive Web Design East Perth for Customers' Optimal Viewing Experience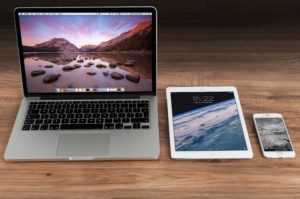 Looking for responsive web design East Perth? You've got us!  Aleph IT is a one stop company for your web development needs and web designing is actually our specialty. Whether you need responsive web design, custom web design Kewdale or the combination of two, we can handle it with ease. Our company has been in business for over 20 years and that's a guarantee that you're in the right place. Our web designer East Perth are knowledgeable enough in handling all your needs and give you outstanding results.
Websites have different needs and therefore will demand different features for them to stand out in online marketing. The needs of a website that sells products is far different from websites that sell services. For example, a footwear brand is selling a range of shoes; they need to have a feature to let the customers know when a particular size or design is out of stock.  This factor would be outdated in a banking firm where they are offering their services rather than a physical product. Regardless of a specific site's needs, one attribute plays critical to the success of all sites – responsive web design support.
What is responsive web design?
                It is the strategy of designing a website in order to deliver the most favourable viewing experience for the user. This simply means that your website is easy to navigate and read with scrolling, resizing, and panning. Moreover, it fits automatically across a whole host of devices such as smartphones, desktop computers, laptops, and tablets.
Our web designer is the one who is responsible of creating responsive web design East Perth. Moreover, we ensure that user interface adjust themselves on different devices. This includes:
Screen- layouts
Navigation elements
Images
Text
Audio and video players
and all other elements
This really helps you save money and hassle. You don't have to venture two websites, one for desktop and the other for mobile because it's one for all.
According to the latest data, 84% of Australians rely on their smartphones to help them shop while in store. These are people who depend on their phones to search information, advice, or ideas. This shift in device usage emphasises the importance of integrating responsive web design East Perth.
Consumers are now particular and expect that a website adjusts and adapts automatically in different devices. If isn't it, then it will affect how they will engage with your business.
Sounds interesting? Call us now for more discussion and queries about our responsive web design East Perth. We would be glad to assist you!