How to create Responsive Web Design Perth that works
Competition is such a powerful thing. It breeds innovation, bargain, and trend. Natural selection does not only make sense in Science, even in business, if you don't evolve, you will lose your market. Aside from setting up the web design that suits your wants and needs, you need to stay on trend as well. Hence, you need a flexible design that can be changed immediately. Because there is always a new change waiting for it. Of course, the trend always is on the direction of getting that Responsive Web Design Perth that works.
While being revolutionary boosts your self-esteem as a designer, the problem is that it's only true if it does succeed. Not to mention the amount of time and monetary aspects involved. Okay, it's not that I am trying to hurt your artistic ego. But try to see it in this point of view, you can adapt some ideas from the new trend and maybe tweak some of the details. That's much better in so many ways, isn't it?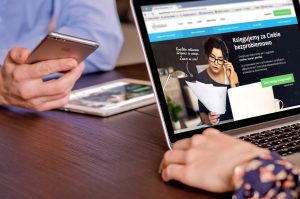 Nonetheless, here are some few trends on Responsive Web Design Perth that works:
Mobile First Objective
The world is so dynamic today that every one is always rushing to keep up. One can barely find time to sit back and relax for a minute. And surely, people does not normally have time to sit on their laptop to try and find their way to your website. But one thing is always true nowadays too. People always bring their cell phones. And on those short minutes that they are standing in line waiting for their turn, or sitting on the train to get to work, and every other activity that hinders them from opening their laptop but allows phone usage, they are using their phone. Following this thought, a smart marketer would take advantage of this opportunity to steal those few minutes. Ergo, this lead to mobile-first design on sites.
Earlier websites are mostly not mobile friendly. There was a time when you will need to zoom out to see the rest of the website on your phone or click a button. And worse, some of them does not load at all. But solutions to these problems has already been implemented on most websites. Allowing consumers to make transactions on the go. It's so much more convenient to the customer and beneficial for the e-commerce site.
Content are being compressed to smaller screens hence leaving only the important typography, giving customers a more straightforward direction to their every purchase.
Video Incorporation
Internet speed is available and also more affordable. Which made video incorporation to website design became a trend to. If a picture paints a thousand words. Then how more does a video? Let new customers see how did your previous customer do. Shoot some documentaries, create presentations, or show reference and engaging videos to attract your customers.
People most often prefer videos than typical typography. Most mobile traffic nowadays are video downloads and streaming. This is because it is so much easier to just click a button then get all information without doing anything else but watch. It is a medium for speed and precision on information relay. And the psychological advantage of sound and movement combination helps customers retain the information better.
Videos gets customer's attention faster too. Therefore, do not let yourself get behind and upload videos on your websites. It helps websites look cleaner too since there is less need for typography.
Font Wonder
Getting the customer's attention is one thing. Having the same customer read your content is another. And on top of that, getting them to digest the information is the most important part. Hence, modern Responsive Web Design Perth that works are adapting to big bold typography to do the trick.
Big and Bold typography can be used to attract attention. Thus, if the key points to your content are highlighted in bold, it plays some sort of trick to the brain making it see some sort of visual pattern that is easy for the brain to remember.
No matter what size of enterprise, keeping up with the trend is vital. In conclusion big and bold typographs makes communication to your customers easier and more effective.
Uniform Design
If you browse the web and observe how the new websites are, you will notice that most modifications are peculiar yet, still adheres to a certain uniformed layout. This is to impose order. Our brain digest information systematically and memory is easier to develop, if information is being taken in some sort of order.
Most responsive web design Perth that works are inspired by easy website navigation. Buttons, tabs and content are mostly in an effort of contraction to almost a single page if possible. This type of strategy is best for mobile websites since "alt+tab" is not available to a mobile device. Because it's a heap of trouble if every click on your website takes the customer to a different page. And worse, if the next page has a completely different layout design.
Brighter Colours for highly improved computer screens
Computer evolution has come so far already, from the simple calculator tool, to the first computer that had to be housed in a room, until the portable laptops and highly modified desktops of today. In the same effect, websites went along with this revolution too. Web designer took advantage of the perks of the modern computer screens and adapted to bright colour spectrum. On the purpose of standing out and professional image on their crafts.
Virtual Reality
This is by far the hottest trend. Imagine your customer finding themselves in a virtual reality as they open your site.  Where they are on the centre of the action and can navigate through.
Virtual Reality is introducing a futuristic evolution to web design. Infusing innovative web design and technologies to create a new customer experience.
Animated Images
Many modern websites are already infused with moving imagery/ animations. Static imagery is slowly being forgotten. This is a modern approach to inspire customer engagement and a unique communication approach.
They can be small inclusion to the screen or the whole background of the website. They can also be funny loading icons to entertain the customer as they wait for something to load. Or then can be hidden tabs, so that when your customer hovers their mouse, they will see more options.
If you want to explore your options in your web enhancements, you can contact us and discover new Responsive Web Design Perth that Works.