Increase Lead and Revenue by Aleph IT SEO Service East Perth
The digital world never gets weary to upgrade and update. So untangle the potential in your website and find visitors via search engines such as Google, Yahoo, Bing, etc. Altogether, our SEO Service East Perth leads you to this and even guides you for long term engagement in online marketing.
We know every nook of SEO Service
The real importance of search engines today is phenomenal. Ensuring your presence in this place is crucial. After all, it's a competitive world online of which our team of SEO specialists will analyse your current standing in search engine. They also pinpoint where you need to be and create a strategic plan to reach the target objective.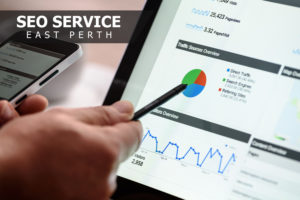 How we make it for you
They key of our work is sustainability and stability. We also have all the resources that will propel your website to the top of Search Engine Results Page (SERP). With innovative and intelligent SEO techniques and strategies your online visibility is easy to achieve. Moreover, our in-depth knowledge and industry leading skills is par to none. With over 20 years of experience in Web Development, Aleph IT guarantees to deliver you a website visibility in search engines with the place in page 1.
Effective SEO methods
There are over five billion searches a day through search engine for it is now accessible whenever and wherever through the introduction of mobile devices. Your competitors are also after for the latest innovation; therefore, they also utilise search engine. As a matter of fact, it is crucial to blend in with the trend and not let your site fall behind. Here in Aleph IT we don't affiliate or subcontract with other companies. We are certified Search Engine Optimisation Specialist. We will help you increase your ROI with our proven skills.
SEO Services
Market Research
Website Traffic Analysis
Content Development
Strategic Website Refinement
What are you waiting for? Start to generate higher revenue and higher ROI with our SEO services at low cost. Call us at +61 8 6555 6664 for more details and free quotation.