Fast and Low-Cost Virus Removal Services Perth
Turn to Aleph IT for Virus Removal Services Perth and witness for yourself a rapid and tremendous improvement in your system. We do virus removal in any devices like PC, tablets, smartphones, or Mac units.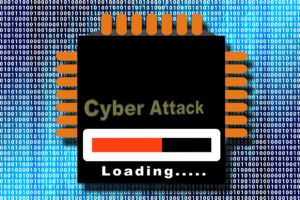 All of us prefer to use a functioning computer on day-to-day basis, whether it's for commerce, social interaction, or work. Losing access to the system or having a dysfunctional software is devastating. Even if it happens in a short period of time. Situations like that are so upsetting especially when you are interrupted during your busiest times. Like being in the middle of a customer transaction or working on a major project with big clients. The notable reasons why your device can get infected are outdated security system and no security software installed. The best solution is to call our company as we provide instant and quick support for Virus Removal in Perth. Our technology can work both remotely and on- site and we ensure to provide a thorough and rapid support for you or your business anytime and anywhere. Expert technicians in Aleph IT are always ready to disinfect, solve issues and perform virus removal Perth as soon as you need it. It's time to disinfect and restore your device to its clean and fast slate!
Two ways in performing Virus Removal Services
Remote
Our service effectively detects and eliminates viruses, spyware, Trojans, and other malware quickly. When virus removal is done remotely, it means that a provided exclusive window serves as a portal into your system via an internet connection. It's like having a technician in person at your home or business establishment scrutinizing your device. Remote technology lowers operating costs and we are happy to hand this kind of service to you. It saves at least a round trip around Perth. There is no need to drag your PC in a service centre or in person presence of technician to your premise. We also have
Remote IT Support Perth
.
On- Site
A physically present technician is working with virus removals at your home or office. Though the removal process is almost the same, however some customers prefer on- site service for additional awareness and direct consultation. This also ensures a prompt and healthy repair of your PC.
Both applies security updates to your security software and operating system. Whether remote or on- site service, your PC avails of a complete security check to make sure that all threats are completely removed. We also feature Pop- up Blocker Configuration. This prevents your system from getting infected when you accidentally click on threats disguised as Ads, consequently keeping your PC protected after our technician is finished with their task. The incentives and great services in Aleph IT in Perth are countless. These are specially made to build a competitive system for your business or organisation. We guarantee that our quick solution for any virus removal Perth is cost-effective. Check out Help for
virus removal services Perth
is just around the corner. Call us now and find the remedy to your malware problems!