No. 1 Choice of Web Design East Perth by Aleph IT
We understand how hard it is to select from the many companies offering Web Design East Perth. However, you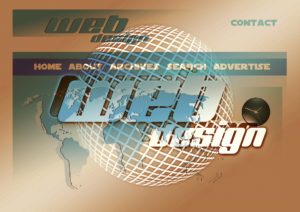 will notice the big difference when working with Aleph IT.
As the saying goes, first impression count. So, what is the first impression of your target market when they see your website? It is highly important that your website is able to convey a trustworthy and professional image. It's critical to business success in choosing the best web design company that delivers the right impact to your audience.
We at Aleph IT will help create beautiful and functional websites that deliver an excellent user experience on any device. Furthermore, it automatically adjusts on your smartphone, tablet, and desktop; thus, utilizing the essence of a responsive website. Moreover, we approach websites in a strategic way that permits you to generate more traffic and reach your business goals.
We at Aleph IT can provide Web Design East Perth and we showcase your business at its best.
Features and Benefits:
Editable by the business owner or authorised user
Responsive, functional, and search engine friendly design
integration of professional hosting with daily back up
Full support and training
Crafted with proven technology
Easy to use analysis and site statistics
Ready for eCommerce sites
Built to adapt enhancement like forms, downloads, user registration, galleries, calendars and more.
Strategy and Planning
                A world-class design starts with strategy. Additionally, before producing any web design, we see to it that we carefully study and evaluate your business. Similarly, it means that we give importance to your business goals and per specification. Likewise, this process helps us to plan a website showcase your business goals and target market.
Content Management (CMS)
We integrate content management system to all websites we made. This area allows you to take control of your website and updating and adding pages. We provide training and give you some tips and tricks once the site is build.
Performance Measuring
                It is important to know whether your website is producing a productive return of investment on your online market effort. With this instance, measuring your web metrics is a critical step. Aleph IT installs analytics software on your sites for you to track activity from the day the site is running.
Support and Maintenance
Once your website is up and running it is important to keep it well maintained. Which is why we are offering Fixed Cost Website Maintenance Services to answer your maintenance needs.
The success of your business is the pillar that motivates us to build the best solutions for your business. Your success is our success! Call or email us for best Web Design East Perth now!