Web Application Designer Perth For A Positive Customer Response
Do you need a web application designer in Perth to complement an existing or new website to pierce a growing medium? Creating responsive web applications is what we do best! It means that our web application designer builds websites that are compatible with any device.
Sometimes, you could be wondering what could have been the cause of your prospective customers not coming back. Everything seems to be doing great, but not even the SEO services you applied for can cut it. You may have the most in-demand products in the market but not have a well-designed web application interface.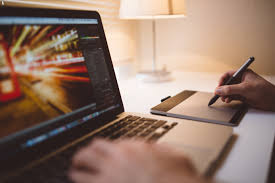 Aleph IT is home to creative web application designers in Perth who can give you the most promising web application structure. Problems like fussy designs, hard-to-find buttons and a very boring display can push your prospective buyers to flee. When they encounter these, most users feel irritated, confused, and frustrated. If you are afraid that your customers may feel the same way, then you certainly need our Web application designer. Across Perth, we offer services that will change your site for the better.
Pick us and get the following frontline services:
Interactive design
well-designed web apps
mobile-friendly user -interface
Our team is knowledgeable enough in making your application the best in the market. They are certified and licensed to handle web application intricacies. It can get complicated because generally, web design requires many skills and disciplines in creating and maintaining websites. Moreover, our web application designer is an expert in all parts of the design process. We use the latest technologies in order to give you the best results!
Technologies web applications used
HTML
Java
NET
JSP
PHP
Python
Ruby
CSS
Plus more …
What are you waiting for? Start giving your customers the best experience that they wouldn't want to miss. Call us now and get the best from our web application designer Perth!